Body Mass Index (BMI): updated
Published: January 03, 2020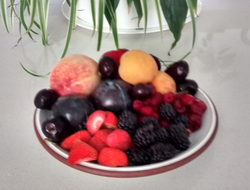 Body Mass Index (BMI) measures body weight (in kilograms) against the surface area of your body measured as your height (in metres2).
In general, BMI measurements can indicate whether you are underweight,
normal
weight,
overweight
or obese.
Body mass index measurements cannot determine the lean and fat tissue composition of your body, but serve as a reasonable guide for establishing a
healthy body weight
range.
Being underweight, overweight or obese is associated with increased risk for a number of life limiting and/or potentially fatal health issues.
For the general population, being overweight or obese may increase the risk for
heart disease
, type 2
diabtetes,
some
cancer
s,
sleep
apnea, impaired response to certain vaccines, and mobility problems.
Being underweight through malnutrition may also increase health risks.
Women face additonal health risks if they are underweight, overweight or obese which affect their reproductive systems,
fertility
, pregnancy, and birth outcomes.
Increased risk of disease has been observed below a BMI of 18.5 kg/m2 and above a BMI of 30 kg/m2.
For women in particular, a low body weight and BMI below 18.5 kg/m2 is associated with a range of negative health issues.
BMI measurements differ between ethnic populations and for pregnant women (or women planning to get pregnant).
| | | | | |
| --- | --- | --- | --- | --- |
| Population group | Underweight | Normal/healthy weight | Overweight | Obese |
| Caucasian/European | < 18.5 kg/m2 | 18.5 kg/m2-24.9 kg/m2 | 25 kg/m2-29.9kg/m2 | > 30kg/m2 |
| Asian | <18.5 kg/m2 | 18.5 kg/m2-23 kg/m2 | 23 kg/m2-27.5 kg/m2 | > 27.5 kg/m2 |
| African Americans | <17.2 kg/m2 | 17.2 kg/m2-23.6 kg/m2 | 23.6kg/m2-28.6 Kg/m2 | > 28.6 kg/m2 |
| Pregnant women | < 20 kg/m2 | 20 kg/m2-27 kg/m2 | > 27 kg/m2 | |
A BMI measurement does not tell the whole story about your healthy body weight range.
A person with a high percentage of lean tissue (including
water)
may have a BMI measurement in the overweight or obese range.
Conversely, and a person with a normal BMI measurement may have a high percentage of
body fat.
While a person who is underweight and has a low BMI may not be carrying excess fat tissue, that person may not have sufficient lean tissue to support good health and longevity.
Other measures are needed to more accurately determine your healthy body weight range.
To find out more about how to "
get healthy
" follow the links embedded in the article and browse the site to learn how
eating well
and incorporating
physical activity
into your daily routine can enhance your
health
and decrease your risk of chronic disease.
References
1.
Whitney, E. & Rady Rolfes, S. (2005). Understanding Nurtrition. Belmont.CA:Thomson Wadworth
2.
Laquatra, I.(2000). Nutrition for weight management. In K. Mann & S. Escott-Stump (Eds.) Krause's Food, Nutrition & Diet Therapy (2000) pp558-5930.
3.
Deurenberg, P., Yap, M. & van Staveren, W. A. (1998). Body mass index and percent body fat: a meta analysis among different ethnic groups. International Journal of Obesity (1998) 22, 1164±1171.
4.
Barr, S. I (2007) Human Nutrition over the life span. FNH 371. University of British Columbia
5.
WHO Expert Consultation (2004). Appropriate body mass index for Asian populations and its implications for policy and intervention strategies. Lancet 363, 157-163